Bio & Teaching Philosophy
Amber Nicole Dilger has been a licensed Music Educator with a certificate for teaching kindergarten through grade 12 for over 20 years and is a proud recipient of a 2020 Joan Frey Boytim Award for Independent Teachers from the National Association of Teachers of Singing. She holds a Bachelor of Music in Vocal Performance and a Bachelor of Science in All-Grade Choral Music Education with a minor in Piano Performance from Ball State University. Ms. Dilger has also had additional musical training at the Vienna Centre Program in Vienna, Austria and from the Masters Program in Vocal Performance at Indiana University. She has certification in Cognitive-Behavioral Therapy Coaching through the National Association of Cognitive-Behavioral Therapists, and additional training for teaching children with special needs and teaching in early childhood settings from Triton College. As an associate with the Center for Educational Improvement, she has written about neuroscience and education. She holds Level One Certification in Somatic Voicework (sm) and Level One and Level Two in Estill Voice Training for teaching contemporary commercial music vocal styles. She has completed training for teaching mindfulness through the Mindful Educators Essential program through Mindful Schools. Ms. Dilger is a member of the National Association of Teachers of Singing (NATS) and Actors Equity Association (AEA).

In addition to teaching private voice lessons and coaching for overcoming performance anxiety, she has taught Musical Theatre classes, workshops, and camps throughout the United States. Teaching Artist highlights include training with Disney Musicals in Schools and having a full semester residency helping Glendale Elementary School in Madison, Wisconsin, prepare their inaugural musical production; five years of community outreach concerts in the Madison area with Four Seasons Theatre; full school year residency with Historical Perspectives for Children in Chicagoland k-12 educational programs; working multiple seasons with Waunakee High School choir students to prepare them for the Wisconsin School Music Association Solo & Ensemble festival; being a vocal instructor at Girls Rock Madison 2018 camp; and performing in many professional Theatre for Young Audiences contracts throughout the country. Group teaching highlights include classes in creative drama, acting, musical theatre, group voice, and overcoming performance anxiety at Hinsdale and North Shore Schools for the Arts, Elmhurst Park District, and Mayer Kaplan JCC all in Chicagoland. In Madison, Wisconsin, she taught Musical Theatre and Voice classes at the University of Wisconsin's Summer Music Clinic, and Performing Arts Camp at the Madison Creative Arts Program (MadCAP). She is proud to be a Master Adjudicator for WSMA Solo & Ensemble festivals and a judge for the National Association of Teachers of Singing auditions.

Along with teaching, Ms. Dilger is an active performer in concert settings and in musical theatre productions throughout the country (for more information visit her performing website: www.ambernicoledilger.com). She is a proud member of the professional actors union, Actors Equity Association. In the midwest she has been seen on the Chicagoland stages of Light Opera Works, Drury Lane Oakbrook, and also at the Ravinia Young Artist Program for Musical Theatre, among others. Other highlights include playing Sara Jane in the one-woman musical "Arlington," Lily in "The Secret Garden," and Maria in "The Sound of Music" with Music Theatre of Madison; Aunt Spiker in "James and the Giant Peach," and Gertrude in "Seussical" with First Stage Theatre in Milwaukee; and singing with the Madison Opera Chorus. In North Carolina she has sung with the Greensboro Opera Chorus and North Carolina Opera Chorus, and had the privilege of playing Jo in June Guralnick's new play "Little (Women)."


Notes on
my teaching philosophy...
New private students are required to fill out an application for lessons. The first question digs into why things are important. I think it's only fair if the teacher answers the questions, too, and I'd like to share a few of my thoughts about the overarching interest that is the center of my teaching and performing (and life in general, really).


Why is Story important to me?

The Art of Storytelling has always been at the center of my life. As a young child I was captivated by stories told in books. I was deeply moved by stories singers sang, emotionally touched by performances of actors and dancers, and enthralled by stories told instrumentally. I found it fascinating how especially the wordless parts of stories played upon our shared cultural expectations of sounds and patterns in order to influence our emotions and ideas.

I started to become aware of the stories we tell ourselves in order to learn new skills. Learning and functioning within our understanding of the world is directly related to the stories that our minds and bodies hold so tightly. Peeking into the studies of neuroscience (and specifically cognitive neuroscience) made my years of studying education as an undergraduate click into place with new clarity.

I am intrigued by each day that I get to spend in this lifetime, diving into deeper understanding (and deeper puzzlement) about how and why we humans do the things we do. I feel as if I'm a detective, collecting details of this complexity and applying it to the characters I portray, as well as helping others discover paths and pieces that work for them. I love participating in a student's realization that sometimes their physical or mental self is getting in the way of them achieving their mission, and then helping them find detours around the tension or blockage so that new paths can be created. I love playing with the integration of our body and mind as the instrument of our storytelling in its myriad of forms.

In short, I am excited by teaching, by performing, by learning, by living, and Story seems to be the thread that binds it all.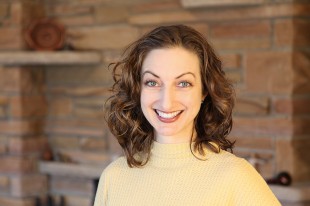 ---
"Art plus truth
equals power."
~Anonymous
---
Alas for those that never sing,
But die with all their music in them!
~Oliver Wendell Holmes
---