Workshops
~
Classes
~
Teaching Artist
Performance Anxiety can affect anyone at any age and level of ability. In our fun and interactive presentations, we learn skills that make a powerful difference during our next performance or presentation. Mindfulness exercises and an understanding of how the body works as an instrument of communication are two ways we explore the best way to let our light shine.

These customizable programs are equally successful in HR departments, corporate functions, fine arts departments, choirs, schools, libraries, as well as club and community meetings. Each can be adjusted to support your group's goals and objectives, integrate STEAM and 21st Century Learning goals, and meet the National Standards for Music Education.
Confidence ~ Passion ~ Connection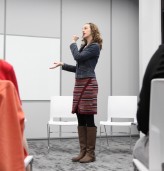 Programs in the past have included:

•Overcoming Stage Fright: Helping Students Become Resilient Performers, Raleigh Piano Teachers Association

•Explore Your Presentation Skills, DreamBank-Madison

•Strategies for Overcoming the Fear of Presenting, DreamBank-Madison

•Contributing Your Best Voice

•Your Body is Your Instrument

•Let Your Light Shine: Using Nerves to Be a Better Performer

•FUNdamentals of Theatre

• Performing Arts Camp Acting Specialist

•Musical Theatre-Auditioning

•Bringing the Great American Songbook to Life

•Creative Dramatic Play

• Summer Music Camp Clinician

I also teach group voice lessons in my private studio. Please send me a message to learn more.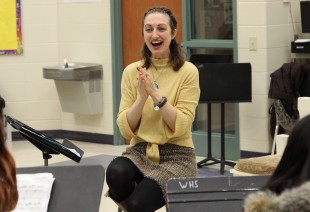 Current k-12 Music Education license in addition to extensive performing experience for audiences of all ages across the United States.
---
"Hannah very much enjoyed Creative Dramatic Play and the teacher. She has taken quite a few classes and has never raved about a teacher like she does about Amber Nicole."


"Amber Nicole was a great instructor. My daughter took her Musical Theatre class 4-5 times, she always wanted to come back. Amber Nicole made it fun!"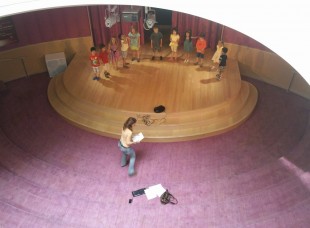 ---

"People learn best when they're active, when they're engaged rather than distracted, when it's socially interactive, and when it's joyful."
- Dr. Kathy Hirsh-Pasek, senior fellow at the Brookings Institution


---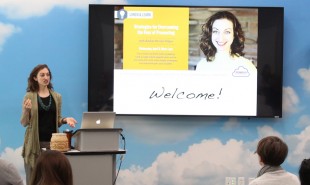 Contact me to discuss your organization's goals!
---
"Whether she is singing for my Musicales concert series, presenting a voice workshop for my choirs, or teaching an eager student, Amber Nicole Dilger has always impressed me with her skill and dedication. But what sets her apart from the many fine musicians with whom I work is her indefatigable joy."

testimonial from Dan Broner
Music Director
First Unitarian Society of Madison, Wisconsin
---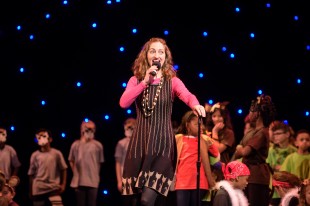 Click to see more about my time as a Teaching Artist for
Disney Musicals in Schools.
---
"I enjoy watching Amber Nicole teach. She inspires the imagination of her students by highlighting the meaning of the text. She asks the students to tell the story of their pieces, bringing magic to their performances. Because she understands that students work best when they have a strong relationship with their teacher, she works hard to connect with students in little ways, even though her time is short with them. Her passion for music and singing is obvious, and she inspires that passion in her students."

testimonial from Molly Petroff
Choir Director
Waunakee High School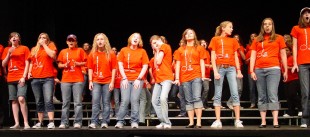 ---

"Play is not a specific activity, it's an approach to learning, an engaged, fun, curious way of discovering your world"- Catherine Tamis-LeMonda, Professor of Applied Psychology at New York University


---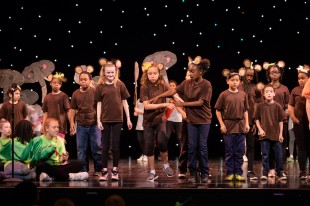 I look forward to your email: a@ambernicoledilger.com